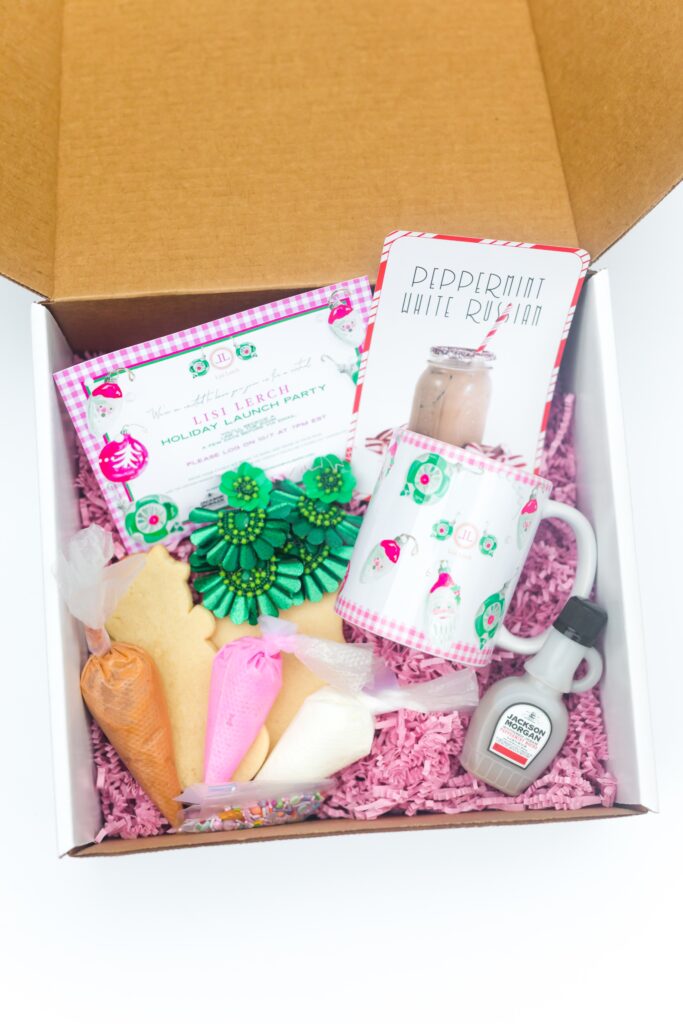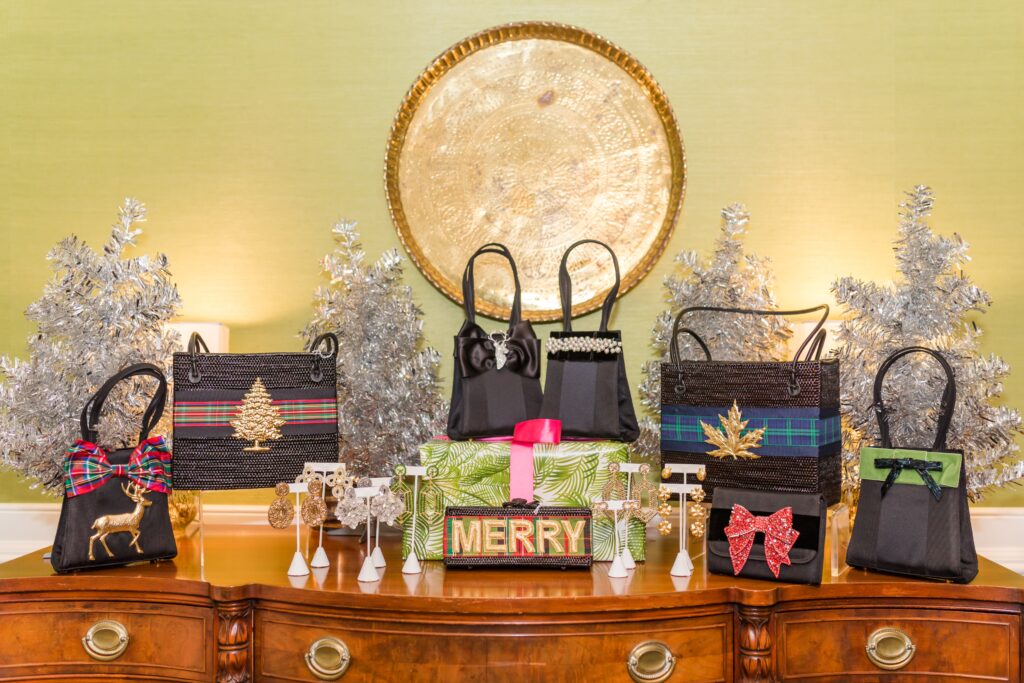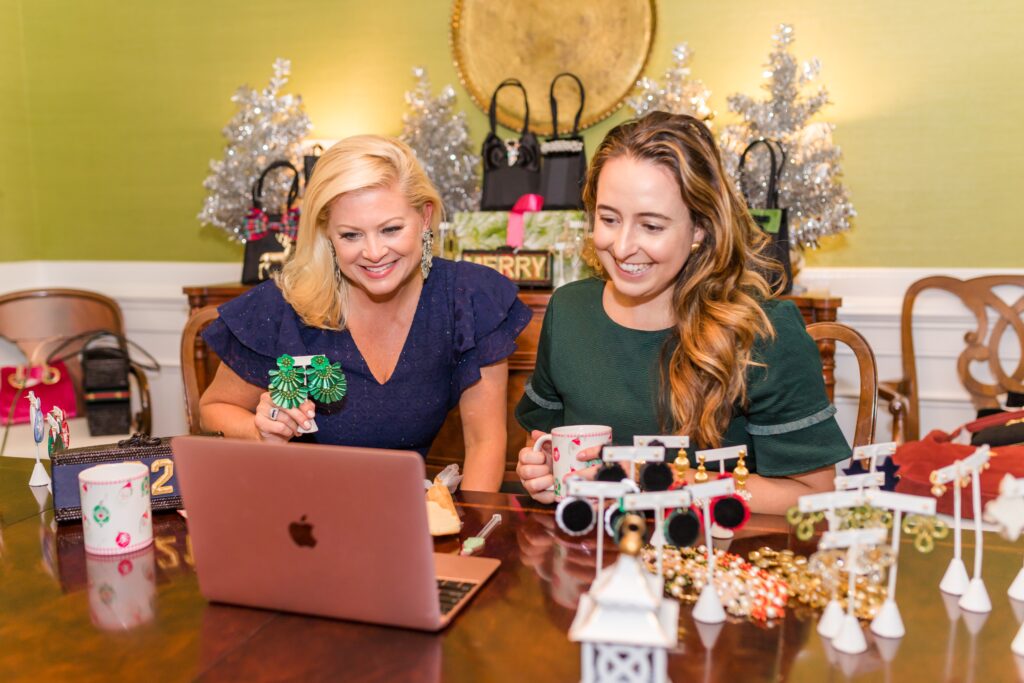 Photography by Always Avery
2020, what strange times… times to think outside of the box and be creative! That's exactly what we did last week when we had client Lisi Lerch's Holiday Collection Launch Party via Zoom! Typically the designer and Patricia travel to various cities for Lisi's collection launches to get some excitement, buzz and social media mentions. So while we couldn't be in our favorite cities across the country with press and influencers we decided to bring them into Lisi's dining room!
Influencers were emailed a month ago inviting them to the event. Those that rsvp'd yes received a box that included a pair of new LL holiday earrings, a mini bottle of Jackson Morgan Southern Cream Whiskey to enjoy in a custom Giddy Paperie Mug that Leslie made for the event as well as a mini cookie kit from CupKate's Cake Bakery!
Everyone logged onto the event and watched Lisi share the new pieces in her collection, her story and inspiration as they decorated their holiday cookies and sipped their drink! A great time was had by all and the Lisi's collection launched with excitement and social media buzz thanks to this fun event!
Contact us today if you want help with your virtual events!