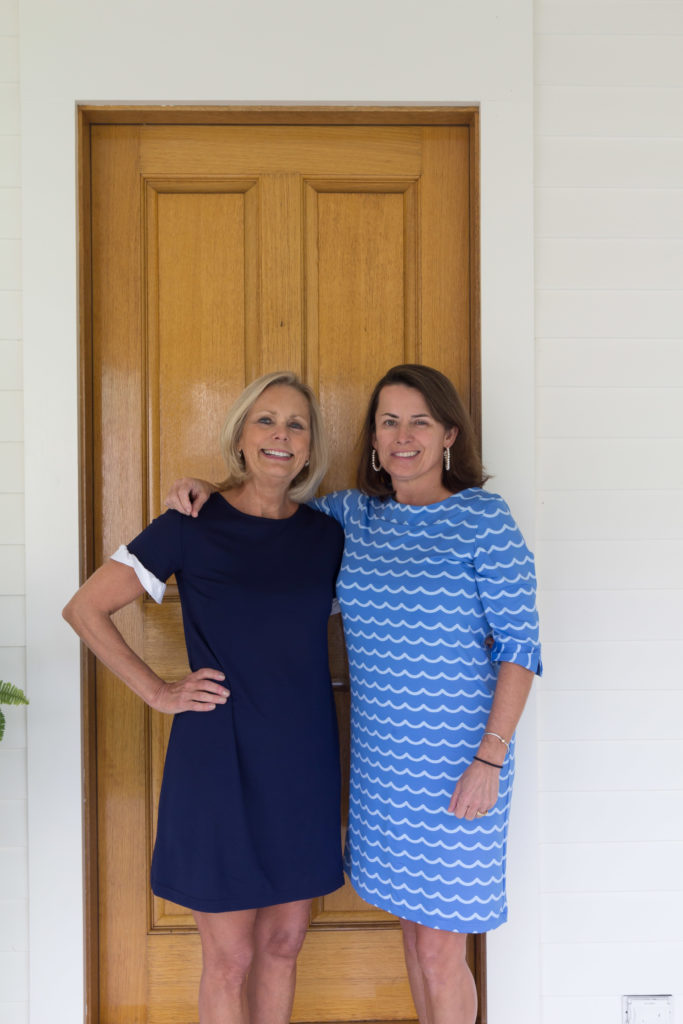 You know those dresses that just feel great on? They're made with that fabric that hugs you in just the right places and almost feels cool to the touch? That's how we feel in Sailor-Sailor's clothes. We decided to interview the founders Kimberly and Kim to learn more about their brand.
What Inspired you to start your business?
We inspired each other. We both had a small accessory business back in 2006 and both shared a love of ALL THINGS PREPPY. We combined our businesses and started the line JUST MADRAS. In 2012 we created our second brand, sailor-sailor.  It was important to be American Made.
What advice would you give a student or aspiring entrepreneur?
To do what you love, surround yourself with great people and don't beat yourself up if mistakes are made along the way. Not everything you create will be a winner, just stay the course, learn from your mistakes and love what you do. Always know that there are mentors out there who will give advice and guidance along the way.
How has social media influenced or helped your business? Do you have an example?
We call it the power of Instagram! It is the marketing tool that has grown our business through social influencers. Today there ere more access to fashion and what people are wearing visually. Social media through Instagram and Facebook, has helped our brand much in the same way, with so many more people having access to seeing what we do. 
Who do you admire and why?
I admire all of the businesses out there that are making goods in the USA. It is not always an easy thing to do in this day in age, but it can be done and done well. 
What is next for your business? 
Our business is still very much in a growth pattern. You will see us continue with bringing new collections that will include new fabrics and bodies to our sailor-sailor line. We are always looking at new opportunities for growth. 
How would you describe your brand in 3 words? 
Nautically inspired womenswear